OPV Delivers!
#Curbside Pick-Up
The OPV Mission
Old Pueblo Vapor promotes a personalized vaping experience by providing exceptional customer service, the highest quality equipment, and locally hand-crafted E-Liquid. Visit our website or one of our welcoming lounges and Let Us Show You the Best in Vaping.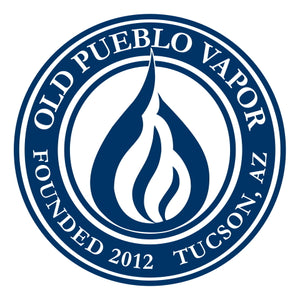 Testimonials
These guys are top notch in their customer service! They shipped, with no problems, to my husband when he was oversees and during the "quarantined" time they made it very convenient still with car side service!

Lauren Wright
The staff is very knowledgeable, the flavors are delicious, the atmosphere is amazing! Went in expecting one thing and found something totally different in the best ways possible.

Jay Are
Great products and great service. Love this place if you vape or are planning to try it this is the place to go. I highly recommend them.

Wendell Ybarra
Best juice. Best Service. Best prices. Best product. Period.

Pamela Turner
Excellent quality juice and their customer service is second to none. I recommend this place whether you're starting out or you've been vaping for years. 

Steven Strosser
Subscribe to our newsletter
Promotions, new products and sales. Directly to your inbox.